>
【Closure of the observatories】
◆The observatories of the Tokyo Metropolitan Government Building is both closed for the time being from January 11th to prevent the spread of the novel coronavirus (COVID-19) .
※Please refer to our website or twitter for further information.
https://twitter.com/tocho_tenbou.


【关于都厅展望室关闭的通知】
◆为防止新型冠状病毒感染的扩散,都厅展望室将暂时关闭。:

※今后情况将通过主页或Twitter(推特)另行通知。


【도청 전망실 휴관 연장 알림】
◆코로나19 바이러스 감염 확대 방지 대책으로 도청 전망실을 당분간 휴관하였으니 알려 드립니다.

※ 개관 일시에 관하여 홈페이지나 트윗터 등을 통하여 다시 알려 드리겠습니다.



Visiting the observatories
Enjoy commanding views of downtown Tokyo from a height of 202 meters.
 The observatories are intended to inform and educate people about Tokyo and TMG policy while taking in the stunning views below.
 We hope that you will take a moment from your visit to think about the future of "Tokyo" while gazing out the window at the city.
North-east Direction
From this direction, you can see Tokyo Skytree.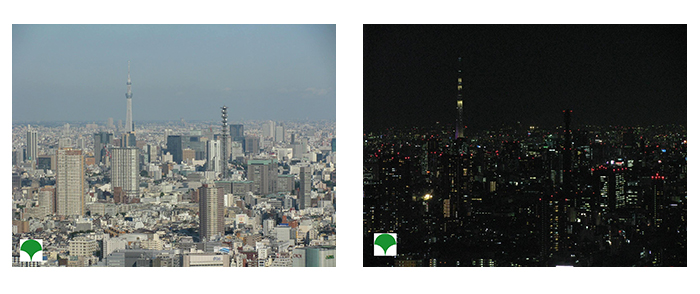 South-east Direction
From this direction, you can see Tokyo Tower.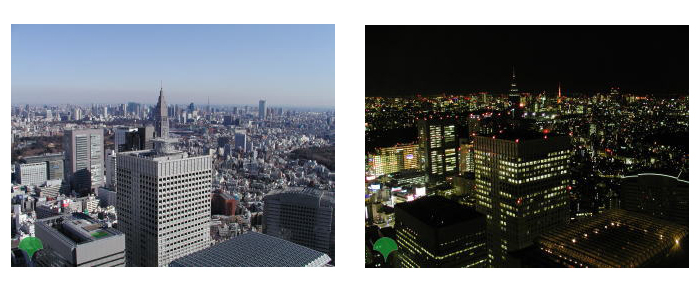 South-west Direction
From this direction, you can see Shinjuku Park Tower and Tokyo Opera City Tower.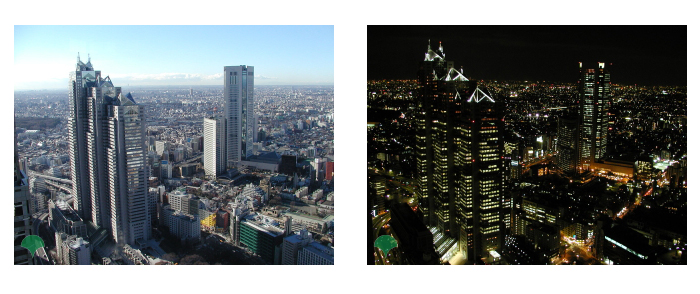 West Direction
From this direction, you can see Mt. Fuji in the distance.
Mt. Fuji is most visible between December and February with cool temperatures and good visibility.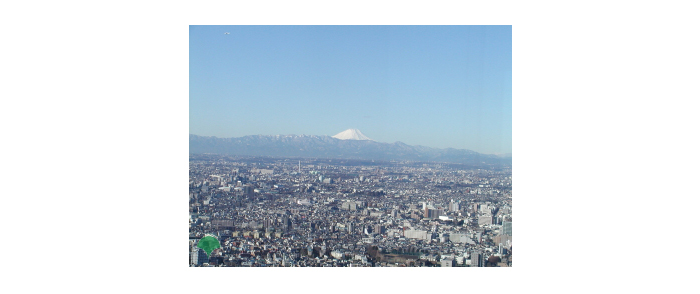 Guide to the TMG Observatories
 To access the observatories, take the dedicated "Observatories Elevator" from the first floor of TMG No. 1 Building.
 *On TMG closures (Saturdays, Sundays, and national holidays), the second floor entrance and exit is closed. Please use the front entrance on the first floor.
 Some lights have been turned off intentionally to conserve electricity. Your understanding and cooperation is greatly appreciated.
Hours (last admission at 5:00 pm)
10:00 am - 5:30 pm
*Usually it takes about 20-30 minutes to get the elevator. Please wait in a queue.
Depending on the condition, waiting time may be different. It's recommended to come with margin.
Thank you for your understanding.
*The observatories may be closed suddenly due to inclement weather or other reasons. Closures and other information will be notified via the Twitter feed at: https://twitter.com/tocho_tenbou.
Admission: Free of charge
Closed
・The South Observatory is closed on the first and third Tuesday of every month.
・The North Observatory is closed on the second and fourth Monday of every month.
 *When one of the days listed above falls on a holiday, the observatory will be open on the holiday but closed the following day.
 *The observatories will be closed during the New Year's holiday season (December 29 to 31 and January 2 and 3) and on Saturday May 14, 2022 for inspection.

Click here for NOTICE of the observatories.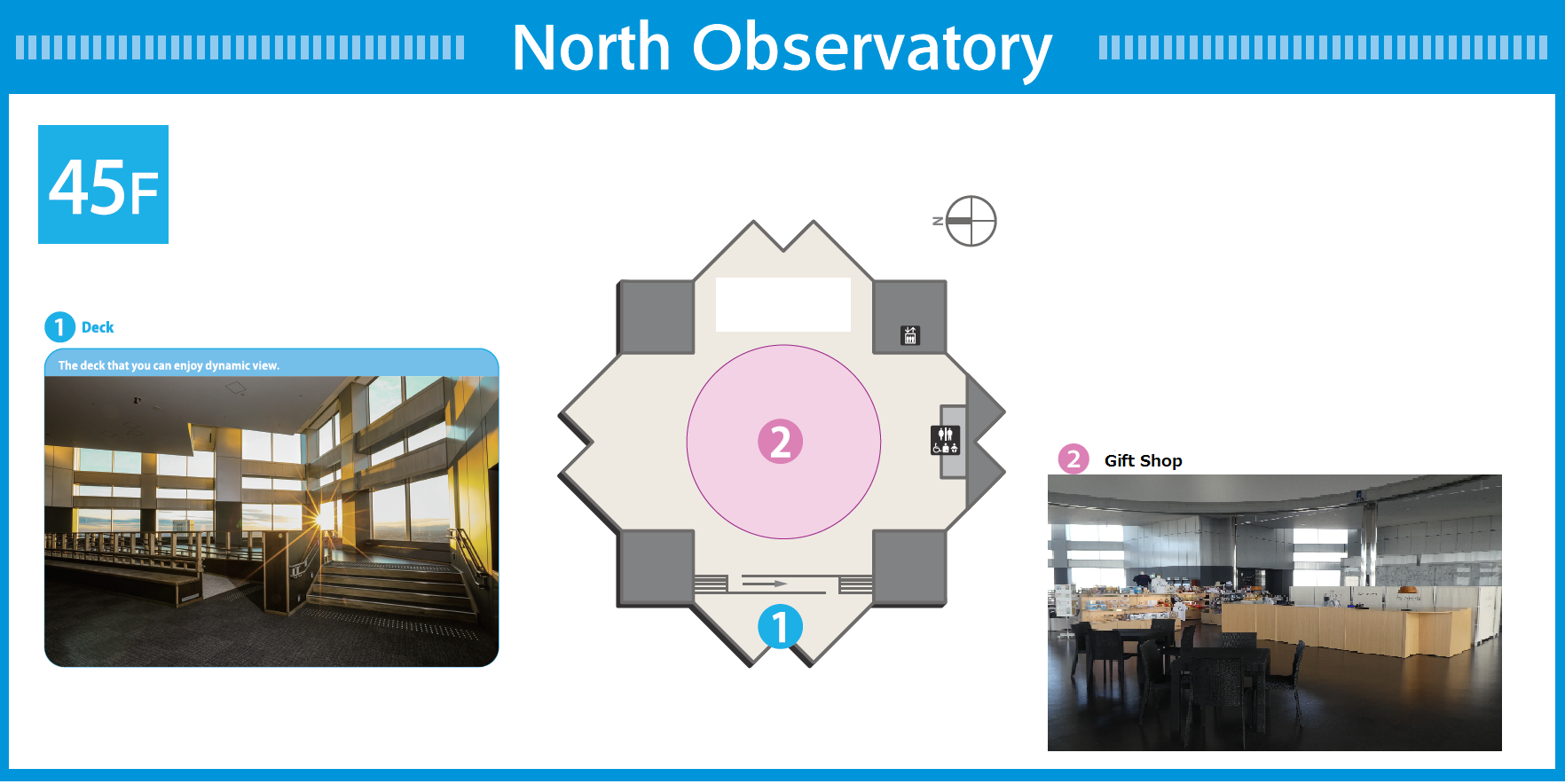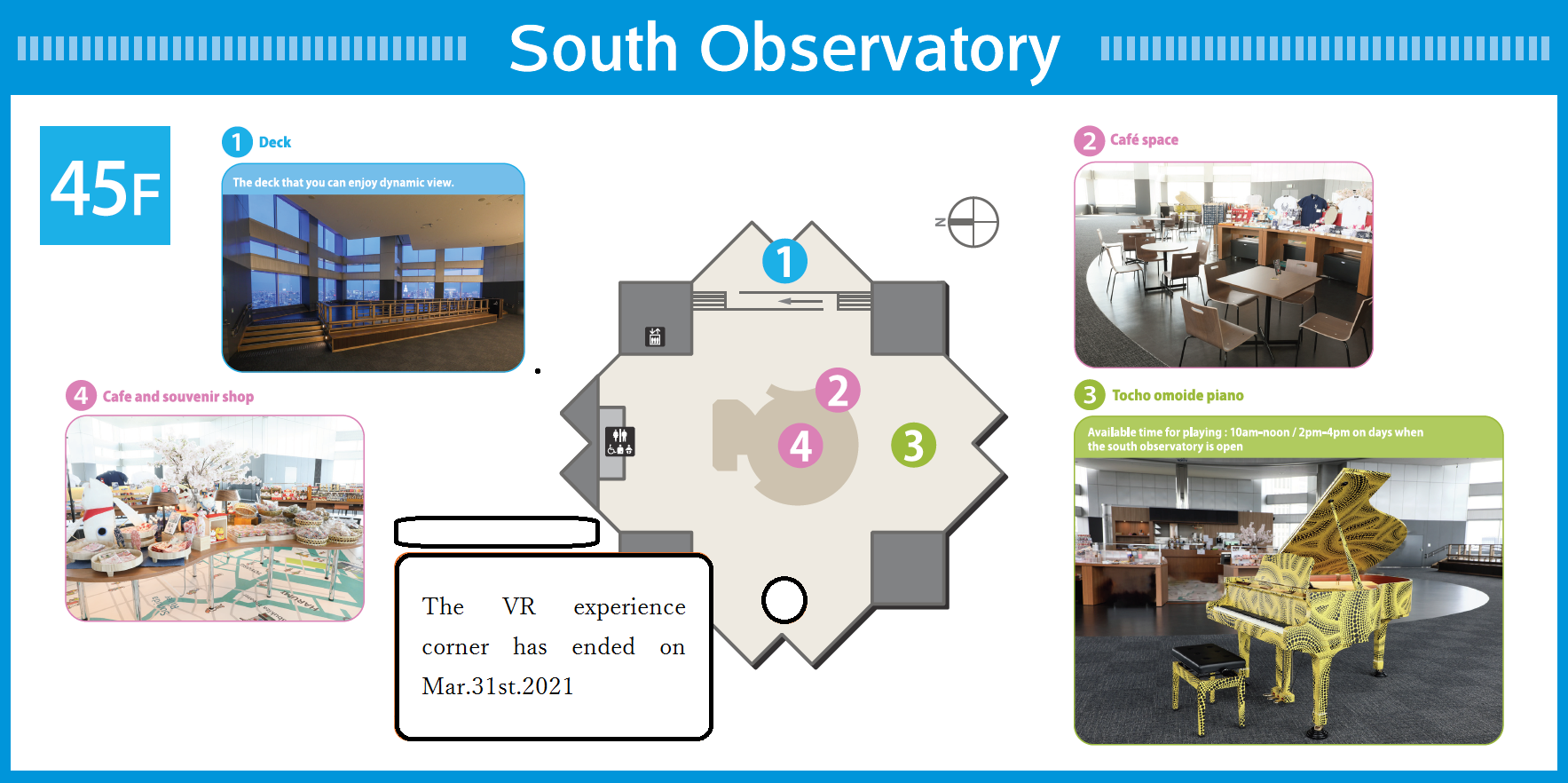 Click here for more detail of the observatories.
'Tocho omoide piano' is at the south observatory.
*Available time for playing : 11am-noon / 2pm-3pm on days when the south observatory is open.
*Within 5 minutes a person.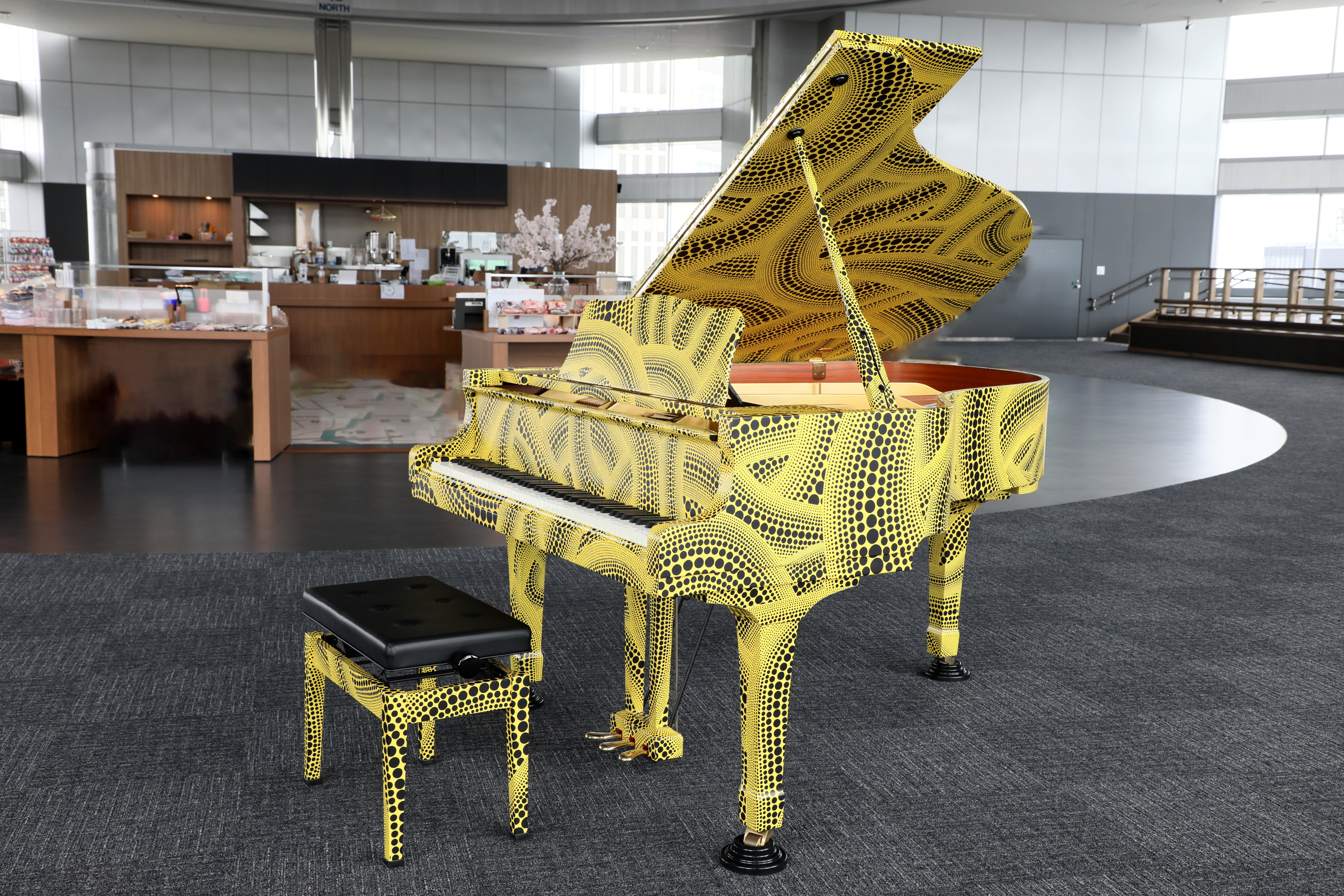 Please refrain from using tripods or other devices to take photographs.
Cafes and stores inside the observatories
 ・Please see the "How and where" web page (South Observatory store, etc).
---
TMG Observatories TOKYO SKY GUIDE
TOKYO SKY GUIDE is a special viewing guide created by TMG for its observatories
 It provides information in the native language of visitors without using a dedicated app.
 Simply scan the QR code located at a total of 32 spots on the exhibition panels to automatically display information.
 Be sure to try it out on your smartphone.
---
Inquiries
Observatories Hotline: 03-5320-7890 (weekdays 10:00 am ~ 5:00 pm)
(Japanese only)
The TMG parking garage is open from 8:00 am to 10:00 pm (be aware that vehicles cannot leave the garage after 10:00pm).
Please use a nearby parking garage if you will be using it outside of these hours.